Our History
Georgetown's American Studies Program has always emphasized three key themes: interdisciplinarity, challenge, and community.
Interdisciplinarity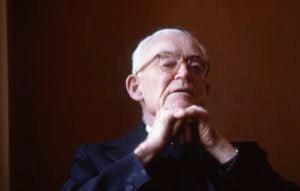 From the beginning, American Studies has been built around a core of interdisciplinary courses, often team-taught, with support and leadership from faculty trained in a range of disciplines. Father Joseph S. Durkin, S.J., was already teaching a two-semester interdisciplinary American Civilization course, and faculty from English, History, Philosophy, and Theology also signed on.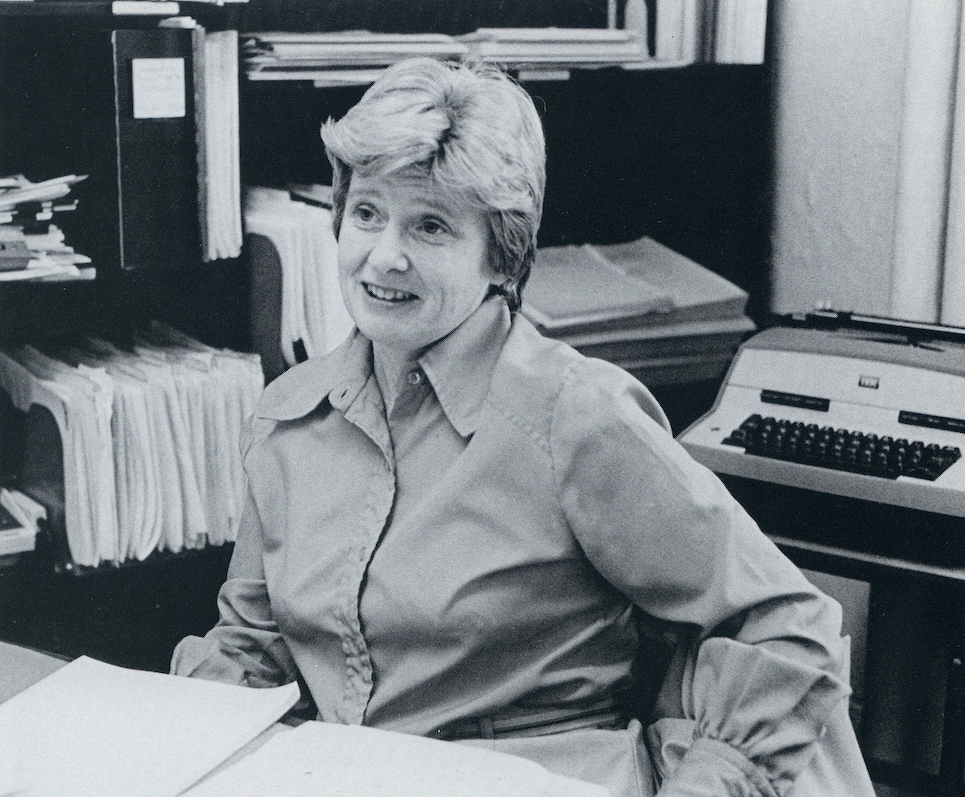 As the first Director, Professor Dorothy Brown writes, in the early 1970s, "I gathered enough cooperating faculty to make a go of it." Initially, faculty taught the courses and advised thesis projects on a voluntary basis, on top of their regularly teaching loads. 
Until 2012, all of the full-time faculty in American Studies were based in other departments. Professor Erika Seamon was the first person hired to teach American Studies full-time.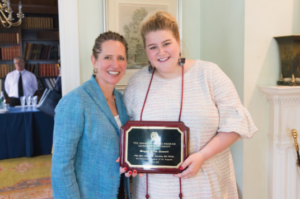 The initial proposal listed core courses in History, English, Music, Art History, and Philosophy; electives in Economics, Government; a junior colloquium; and a senior seminar and thesis. The program was approved, according to Brown, "almost on a trial basis." The first students had to pursue American Studies as a second major in addition to majoring in a more established field. But students signed up, anyway. As George Keating, one of the Program's first graduates, wrote, "After meeting with Dorothy Brown, I realized that American Studies was worth the uncertainty of a pursuing a still unofficial major. . . . The next two years confirmed that the risk was well worth taking."
The committee also included student representatives, who were consulted on key decisions. Syl Sobel (C'77) recalls that "We were still a very young program when my class began our American Studies careers in 1975, and the program and curriculum were still taking shape." As a student rep on the Program Committee, he joined in discussions about the length and structure of the Program: "I remember being asked what I thought, or more accurately, what I thought my fellow students thought about how the committee's decisions would affect them."
Program Directors
The Director of American Studies is a role that allows a faculty member to be the driving force in the program, working through all aspects of the day-to-day and the big picture. The directors have been tireless champions of American Studies' goals and ideals since the very start of the program.
Dorothy Brown (History), 1972-1973
Jesse Mann (Philosophy), 1973-1975
Emmett Curran (History), 1975-1979
Ron Johnson (History), 1979-1985
Beth McKeown (Theology), 1985-1988
Eric Cheyfitz (English), 1988-1989
Ron Johnson (History), 1989 – 2000
Ed Ingebretsen (English), 2000-2005  
Diana Owen (Culture, Communication, and Technology), 2005-2013
Matthew Tinkcom (Culture, Communication, and Technology), 2013-2016
Erika Seamon (American Studies), 2016-2017
Sherry Linkon (English), 2018-2019
Core Faculty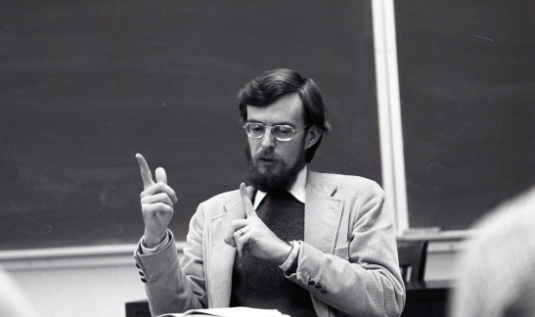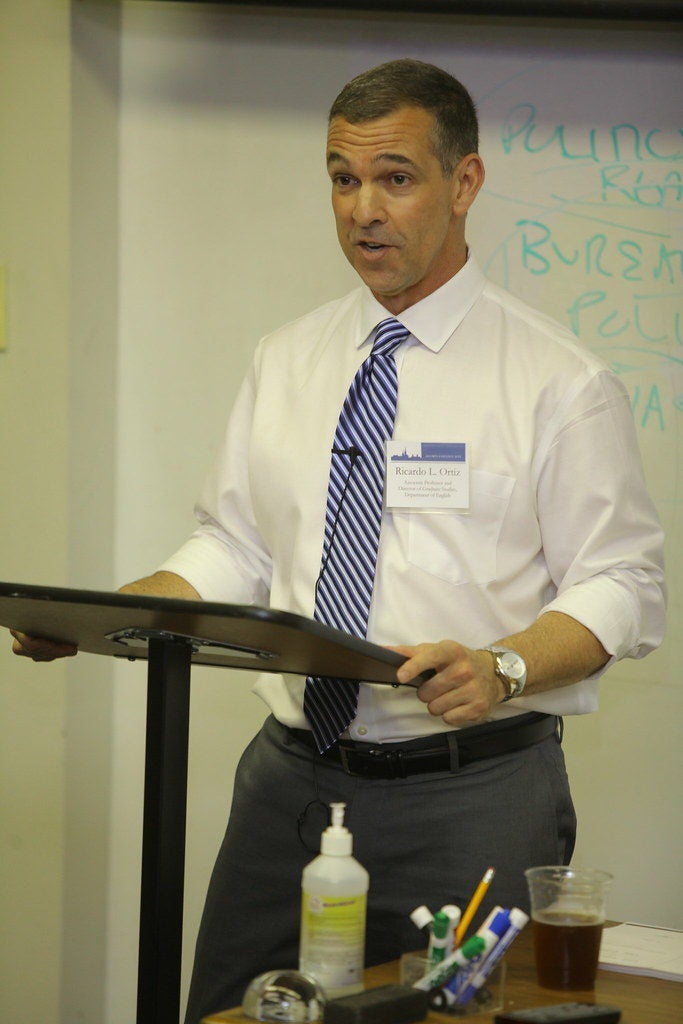 Dozens of faculty from across the College have participated in the Program over the years, with especially strong involvement from faculty in English and History. These faculty have taught core courses and electives, mentored thesis projects, and served on the American Studies Advisory Committee.
Georgetown American Studies faculty have played leadership roles in the field nationally, as well. Georgetown American Studies faculty have played leadership roles in the field nationally, as well. Professor Lucy Maddox edited the American Studies Association's flagship journal, The American Quarterly, from 1994 to 2003.
A major grant from the Keck Foundation involved Georgetown American Studies faculty with opportunities to develop innovative ways to integrate technology into their courses, and Professor Randy Bass created the American Studies Crossroads Project in 1993, providing support and models for faculty involved in curricular innovation and using technology in teaching American Studies.
Challenge
American Studies has always been a challenging program, requiring more credits than most majors but also asking students to weave together a coherent individualized program from a long list of diverse electives.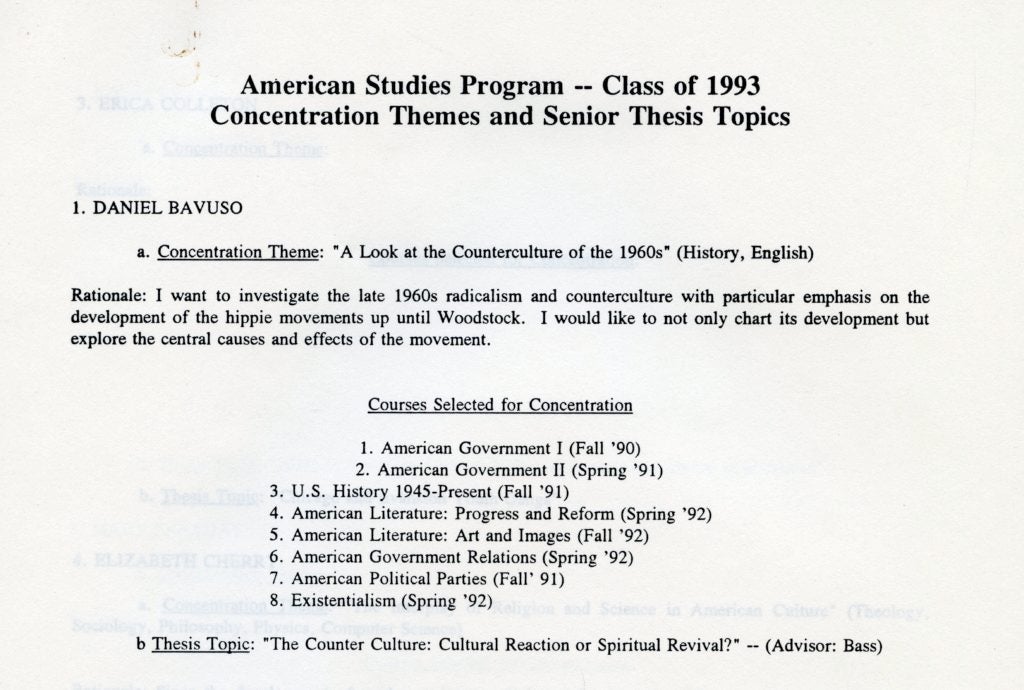 In addition, American Studies is one of few undergraduate majors at Georgetown that requires a senior thesis – a signature element of the Program from the beginning. Students have written about everything from presidential campaigns to popular music, educational programs to the environment, the history of Georgetown to the development of particular communities. They've written scholarly arguments and plays, produced podcasts and films, and more. For a small sample of thesis topics, check out the list of winners of the Mary Catherine Mita Prize for the best thesis.
Community
The Program's commitment to building community helps students thrive even as they face these challenges and pursue their individual interests.
We build community through a small cohort, currently around 25 students in each class, but also through activities like field trips. American Studies field trips are day-long experiential learning opportunities. We've taken students to well-known places like Mount Vernon and less familiar sites like Josiah Henson Park in Maryland. We've done city tours in Baltimore, Richmond, and Annapolis. We even took a busload up to New York to see a Thomas Cole exhibit at the Metropolitan Museum of Art. Field trips complement classroom learning, but they also provide opportunities for students to spend time together, to interact informally with faculty, to meet alumni, and to take a break from campus.
We also build community through on-campus events, like the annual Richardson Lecture. In 1986, alumna Dora Richardson made a significant donation to endow the Program, including an annual lecture. The first Richardson lecture in 1987 featured Senator J. William Fulbright. Others have featured journalists, scholars, and public figures.
American Studies graduates have remained connected with the Program and with each other. Many have made donations to the Program, including some especially generous gifts like those from Ted Leonsis and Maria Shriver that enable us to support our students and faculty. We're currently raising funds to endow the Hugh Cloke Directorship in American Studies. Grads from particular years have gathered, often along with their former professors, during Alumni Weekend, and a 2003 reunion brought a number of alums back to campus. We hope to see many of you at this fall's 50th Anniversary event, November 1-3, 2019. Click here to register!